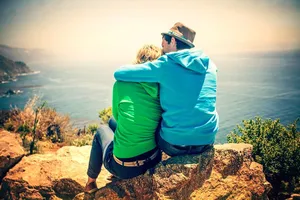 Is it time to go to Marriage Counseling?
How do you know when it is time to take that step? Couples come to therapy for many reasons:
Affairs or another major breach of trust

Arguments are becoming more and more frequent

Arguments become heated, or even physically abusive

Difficulty communicating or understanding one another

Overall, you have more negative feelings about your partner than positive feelings

You feel you are not able to support one another through difficult life events (raising children, caring for aging parents, stress at work)

Emotional or physical intimacy is non-existent or greatly diminished

Emotional distance is growing between you

Something feels off between you even if you can't articulate exactly what it is
With the stress of life, work, and kids, it is very common for couples to get off track. All marriages have periods of time in which there are more negative feelings than positive feelings. However, I find that most couples can, and do, find a way to work through problems to get back on track. Dr. Gottman found in his research, that 69% of all conflicts in a marriage are perpetual conflicts. That means that it is very common to have the same argument over and over again with little resolution. These perpetual conflicts arise from individual differences between partners that have been present since birth. Even if you were to get remarried, you would find that there are an equal amount of perpetual conflicts. The key to decreasing conflict and negative feelings is to move those gridlocked issues into dialogue. In my work with couples, I can teach specific skills to help couples talk openly and honestly about their differences in a more understanding and accepting way. Knowing how to talk to about perpetual problems makes them more manageable.
I have additional training in couples therapy from The Gottman Institute. The Gottman Method of Couples Therapy is based on research that began in the 1970s and continues today. Dr. Gottman's research is unique in the field of couples therapy because it focuses not only on ailing couples, but also on successful couples. In his research, Dr. Gottman learned which relationship skills were the right ones to build upon by studying happy, lasting relationships.
In his research, Dr. Gottman learned which relationship skills were the right ones to build by studying happy, lasting relationships. In my work with ailing couples, I help them to build the following skills in order to address the problems above:
Soften the way a perpetual issue is brought up

Learn to accept influence from one another

Have a 5-to-1 ratio of positive-to-negative emotions throughout the relationship

Consistently communicate acceptance to one another

Keep the level of psysiologiocal arousal low

Preempt negativity in the interaction

Repair the interaction and de-escalte if it does become negative

Move gently toward compromise

Build emotional intimacy and other positive aspects of the relationship such as fun, play, romance, and adventure

Build shared meaning in the relationship to feel a sense of purpose, priorities, values, goals, and philosophy of life together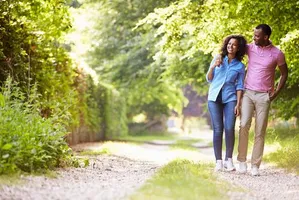 What if I think we need couple's therapy, but my partner does not want to come with me?
It is not uncommon for one partner to have more of an investment in, or comfort level with, coming to therapy. Sometimes people worry that by coming to couple's therapy they are admitting that the relationship is over. It can feel scary to talk openly about problems that you have no idea how to resolve. Try to empathize with your partner's worries and reassure him or her that you are committed to the relationship, and that you want to go to therapy to make your relationship stronger and happier. If they are still not convinced, it is okay to come to therapy alone. Talking about your struggles in the relationship with a therapist can still provide some insight and understanding that can be useful.
There has been an extramarital affair. Is it too late for Couple's Therapy?
No! It is not too late. Many couples come to therapy for the first time after an affair, or some other major breach of trust. An affair is usually the result of long-standing problems in the relationship which have been ignored. An affair can be seen as a crisis in the marriage, and every crisis brings an opportunity for change. Coming to therapy at any point in the relationship provides a chance to heal from past wounds and create the relationship anew. When couples come to me after an affair, we spend the first part of treatment discussing the affair. It can be very difficult work for both partners, but it is necessary to help put the experience in the past and move forward. I have seen many couples recover from affairs and go on to have a happy and fulfilling marriage.
What should I expect when I come to couple's therapy? What will it be like?
Gottman Method of Couples Therapy consists of five parts:
Assessment

Treatment

"Phasing out" of therapy

Termination

Outcome Evaluation
Early in the assessment phase, you will be given some written materials to complete that will help us better understand your relationship. In the first session we will talk about the history of your relationship, areas of concern, and goals for treatment.
In the next session, I will meet with you individually to learn each of your personal histories and to give each of you an opportunity to share thoughts, feelings, and perceptions. In the final session of assessment, I will share with you my recommendations for treatment and work to define mutually agreed-upon goals for your therapy.
Most of the work will involve sessions where you will be seen together as a couple. However, there may be times when individual sessions are recommended. I may also give you exercises to practice between sessions.
The length of therapy will be determined by your specific needs and goals. In the course of therapy, we will establish points at which to evaluate your satisfaction and progress. Also, I will encourage you to raise any questions or concerns you have about therapy at anytime.
In the later stage of therapy, we will "phase out" or meet less frequently in order for you to test out new relationship skills and to prepare for termination of the therapy. Although you may terminate therapy whenever you wish, it is most helpful to have at least one session together to summarize progress, define the work that remains, and say goodbye.
In the outcome-evaluation phase, as per the Gottman Method, four follow-up sessions are planned: one after six months, one after 12 months, one after 18 months, and one after two years. These sessions have been shown through research to significantly decrease the chances of relapse into previous, unhelpful patterns. In addition, commitment to providing the best therapy possible requires ongoing evaluation of methods used in client progress. The purpose of these follow-up sessions then will be to fine-tune any of your relationship skills if needed and to evaluate the effectiveness of the therapy received.
Assessments and Fees
Fees for the assessment of your therapy are based on the number of hours needed to complete the three-step process. Generally, the assessment requires about 4 to 4 ½ hours in 3 to 4 in-office sessions. It also requires one to two hours of paperwork.
The components of the assessment are as follows:
Session #1 Intake Interview 90 minutes
Session #2 Individual Interviews 45 minutes each (90 total)
Session #3 Treatment Planning 90 minutes
My fee for the total assessment process is $800. Thereafter, each 50 minute session costs $200.
If you would like to talk more about couple's therapy, please call me for a free 15 minute phone consultation. I will be happy to answer any questions that you may have. You can reach me at 281-456-3941 .